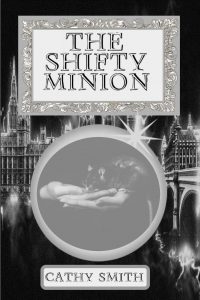 "About The Shifty Minion:
Shelton "Shifty" Sharpe is no longer trapped in a black magician's gothic mansion. However, he's bound in indentured servitude to a hard master. It takes serious skills to work up to the Master's standards. Especially when the Master's enemies are attacking them from all sides…
The Shifty Minion is the 2nd book in the Shifty Magician novella series.
Targeted Age Group: 18-45
Written by: Cathy Smith
Buy the ebook:
Buy the Book On Amazon
Buy the Book On Barnes & Noble/Nook
Buy the Book On Apple Books
Buy the Book On Kobo