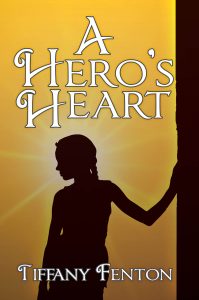 "About A Hero's Heart:
A Hero's Heart is a true story of victory, captivatingly told for the first time, from the survivor herself. It is a story of brutality, cruelty, and loss. It is a story of demons, heartache, and agony. It is a story of love, joy, and abundance. And lastly, it is a memoir told with fervor and elation. The writer shares her emotions in intimate detail as she conveys her journey from abuse, to illness, to deaths, and ultimately to ascendancy.
Targeted Age Group: young adult, adult
Written by: Tiffany Fenton
Buy the ebook:
Buy the Book On Amazon
Buy the Book On Barnes & Noble/Nook
This site contains affiliate links to products. We may receive a commission for purchases made through these links.