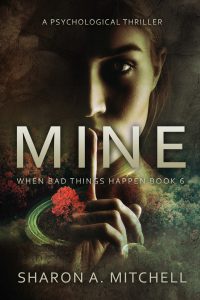 About MINE:
He's back and wants her son. Needs her son and will stop at nothing to get him.
It had always been just Keira and her little boy, Daniel. There was no choice; the father deserted them, and her parents disowned her for being pregnant and unmarried.
Now the sperm donor is back, and he wants their son. Needs their son, he says, and won't go away without him.
Read MINE, book 6 in the series When Bad Things Happen.
Targeted Age Group: Adults
Written by: Sharon A. Mitchell
Buy the ebook:
Buy the Book On Amazon
This site contains affiliate links to products. We may receive a commission for purchases made through these links.