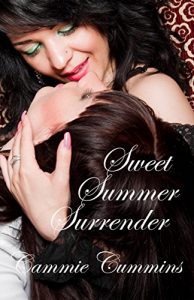 "About Sweet Summer Surrender:
Cougar mom Brooke needed a vacation in the worst way. Recently divorced—her husband had left her for another woman—she retreats to Cape Cod for the summer, joined by her eighteen-year-old step-daughter Chloe and her college roommate Sabrina. At first, the pretty MILF tries to resist Sabrina's sexual advances, but soon her extended carnal dry spell and her own wanton appetite conspire against her willpower. As Sabrina aggressively pursues her, Brooke's resistance begins to crumble. Can she remain resolute or will she surrender to the unrelenting young and beautiful Sabrina?
Targeted Age Group: Adult
Written by: Cammie Cummins
Buy the ebook:
Buy the Book On Amazon
—>
This site contains affiliate links to products. We may receive a commission for purchases made through these links.