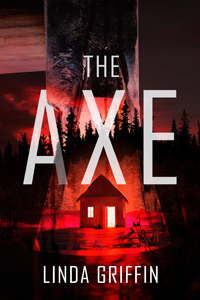 About The Axe:
Sweethearts Eric Leidheldt and Desiree Chauveau are spending a weekend at his uncle's cabin when they encounter two strangers cutting wood. Eric is knocked unconscious, and Desi is viciously attacked. The following day two police officers come to their apartment to arrest Desi. Her assailants are dead, murdered with an axe, and her fingerprints are on it. She confesses–but is she really guilty? Eric is determined to stand by her, but the physical and emotional effects of the attack severely challenge their relationship.
Targeted Age Group: Adult
Written by: Linda Griffin
Buy the ebook:
Buy the Book On Amazon
Buy the Book On Barnes & Noble/Nook
Buy the Book On Apple Books
—>
This site contains affiliate links to products. We may receive a commission for purchases made through these links.