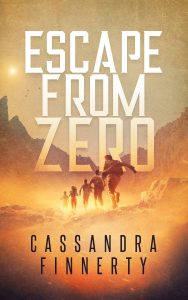 About Escape From Zero:
The year is 2268 in the Kingdom of Canard.
Jason has earned enough rewards to secure a lavish lifestyle.
Until his unforgivable mistake.
Now they're trying to kill him.
Join Jason and his band of allies as they flee across mystical and otherworldly terrain in search of a safe haven and a chance for survival.
Targeted Age Group: Adult
Written by: Cassandra Finnerty
Buy the ebook:
Buy the Book On Amazon
—>
This site contains affiliate links to products. We may receive a commission for purchases made through these links.