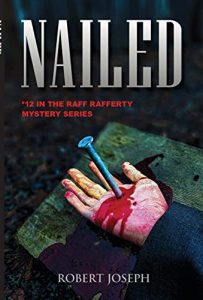 About Nailed:
Cop-turned-Catholic priest Raff Rafferty is enlisted in the search for a fellow priest who has mysteriously disappeared. When the priest in question turns up as a victim of a gruesome and sacrilegious murder and a second priest is slain in the same bizarre manner, Raff begins to wonder whether he, too, may end up the next victim of a vicious, ant-clerical serial killer.
Targeted Age Group: 16 – 100
Written by: Robert Joseph
Buy the ebook:
Buy the Book On Amazon
—>
This site contains affiliate links to products. We may receive a commission for purchases made through these links.