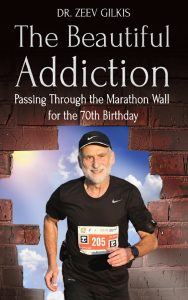 About The Beautiful Addiction: Passing Through the Marathon Wall for the 70th Birthday:
It's never too late to make dreams come true – even at the age of 70.
At the age of 68 Dr. Zeev Gilkis, a cancer survivor, decided to gift himself an unusual present for his 70th birthday – to run his first full marathon.
This book is about making dreams come true, setting ambitious goals, persistence, performance, achievement, and joy. There is also some life philosophy and of course, a lot of running.
Targeted Age Group: 18-80
Written by: Zeev Gilkis
Buy the ebook:
Buy the Book On Amazon
This site contains affiliate links to products. We may receive a commission for purchases made through these links.