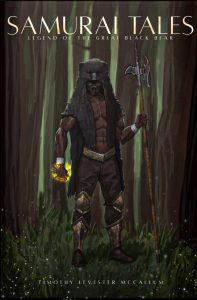 About Samurai Tales: Legend of the Great Black Bear:
During a time of turmoil, the Great Continent was under threat by a invading force of barbaric people. In this time of tragedy and chaos, a young warrior will rise to the occasion and defend his homeland. Taken place forty years before the events of Samurai: The Three Sons; you heard of his name now learn his tale. Witness the legend of the Great Black Bear
Targeted Age Group: Teen/Young Adult
Written by: Timothy McCallum
Buy the ebook:
Buy the Book On Amazon
This site contains affiliate links to products. We may receive a commission for purchases made through these links.