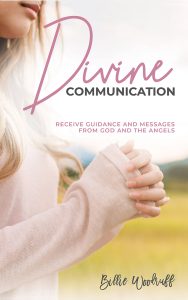 About Divine Communication: Receiving Guidance and Messages from God and the Angels:
In Divine Communication, Billie Woodruff shares poignant stories of how God and the angels guided her as well as shares tips and guides on how to do this in a variety of ways yourself. At the end, of each chapter, she includes angelic messages as well as a summary. Grow closer to God and learn how to receive divine guidance in a variety of opportunities today.
Targeted Age Group: 18+
Written by: Billie Woodruff
Buy the ebook:
Buy the Book On Amazon
—>
This site contains affiliate links to products. We may receive a commission for purchases made through these links.