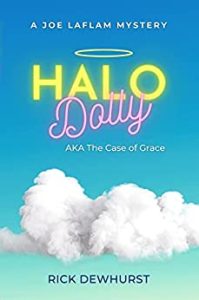 About Halo Dolly:
Joe LaFlam is back, and he's up to his private eyeballs in conspiracies. The Spelunkers are back, too, but are they only puppets in the take-over-the-world game? And is Q real? Joe's latest encounter with the infernal powers gives us the inside scoop on just about every conspiracy theory going. But more importantly, in the end will Joe finally get the girl?
Targeted Age Group: adult
Written by: Rick Dewhurst
Buy the ebook:
Buy the Book On Amazon
—>
This site contains affiliate links to products. We may receive a commission for purchases made through these links.