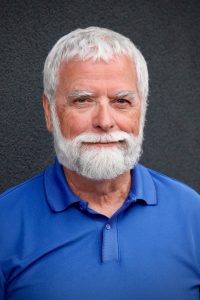 Tell us about yourself.:
Inside the Author's Head
A feature of My Book Place
Our mission: to promote the notion that anyone can succeed, thanks to social media.
We are excited to present an exclusive interview with Rick Dewhurst, a noted author of mystery and crime. He also has a penchant for literary prose, and it has been said by more than a few literary critics that just one of his sentences compels one to linger, often for hours, lost in the wonderment of discovering meaning. Also, it must be said at the outset that his professed Christian bent has prevented his acceptance by a larger, secular audience, but this hasn't prevented him from pursuing his ambiguous quest for the middle ground.
Our interviewer for this feature is the up-and-coming literary personage of criticism, DB. So let us follow DB on her journey of discovery, as she gets Inside the Author's Head:
I was perspiring bullets when I climbed the stairs to the author's walk-up apartment on the third floor, and not just because of the exercise. I'd been warned by my editor that Dewhurst was eccentric and had only agreed to the interview because he liked to talk to people once in a while. He'd already blasted me on the intercom, and when I got upstairs I found he'd left the door open. Then he must have heard my approaching stiletto heels because he yelled at me to close it on the way in. The smell of yeast hung in the air. I walked into an area of sparseness that passed for a living room. And there he was, about 5'10" I'd say, though it was hard to tell since he was sitting down. But I wasn't insulted that he hadn't gotten up. I wasn't that kind of young woman. I nodded at him, in a deferential sort of way, but he wasn't interested. He leaned back in his chair, and a few of what looked like bread crumbs loosed themselves from the breast of his brown cardigan and tumbled into his lap. He wasn't amused, and I broke the ice.
"As you know, I'm here from Precious Insight to interview you for Inside the Author's Head."
"As you wish," he said. "And sit down."
I was encouraged by his invitation to join him and decided to ignore his dismissive tone.
I said, "I don't want to waste your time, so I'll get right to the questions."
"Suit yourself," he said.
I was unable to discern if his gruffness was an expression of nervousness or aggravation, or perhaps a combination of both.
"Have you read the preliminary questions we sent you?" I said.
"No."
"Fine then, it's not necessary, let's begin. Do you mind if I record?"
He waved his hand.
DB: I notice there's a strong smell of yeast in the room, which begs the question – particularly regarding your mystery and crime novels – do you in fact use cheese?
Dewhurst: I see that you don't mind getting right to the point. Well, since I do appreciate a direct approach, I will answer your question in the same way. Yes, in fact, I do favor cheese over the various other methods of bringing my stories to life.
DB: I see. By "bringing to life," do you mean how you arrive at the basic essences of the characters you create?
Dewhurst: It's best not to jump to such a conclusion so matter-of-factly. Cheese can be an elusive tool, and given the humdrum of the creative process it might, and often does, wedge its way into places that lead further away from the light of life, if you catch my drift. And in so doing the exercise becomes pointless and if one is not careful, can lead to serious depression, or conversely can lead to hysteria. But in either case, depression or hysteria, one can, in the worst case scenario, begin to wonder if one ever had the right cheese at all.
DB: I know what you mean. I used Limburger for a piece I wrote on the exquisite mirroring effect produced by the Glass Ceiling, but my editor insisted it lacked purpose. Needless to say, it was never published.
Dewhurst: Since it appears your literary success has been limited by your intellect, had you thought of going home and interviewing yourself?
DB: I'm sorry. It's a fault of mine…but I only want to be noticed…and have someone, somewhere say something nice about my writing. That's why I do these interviews. And to make things worse the editor never uses my real name, only my initials, I'm hoping one day….
Dewhurst: Are we done?
DB: No, no, I'm sorry. Let's get back to the point of cheese. For instance, I don't think it's any coincidence that your residence smells of yeast.
Dewhurst: I don't think the two are related, cheese and yeast, but since you are making the connection I will make up something for your readers to chew on.
DB: Please do, and I really must say at this time that I've always admired your creativity, and I have found from reading other criticism in preparation for this interview that the skill with which you assemble sentences is beyond comprehension.
Dewhurst: Quite so. And while we're passing out kudos, let's get to the matter at hand. Although I am reluctant to go on record as saying this, I'm compelled to agree with Stephen King's theory when it comes to writing fiction. As you yourself know, and what aspiring writer doesn't, the Kingsian method proposes that everything already exists. No small insight in itself, but he goes further when he asserts that you can discover what already exists by digging for it using the tools at hand. And, he says, there are different kinds of tools for different tasks. In the event your readers haven't yet been exposed to King's way, let me explain further. Say, for instance, you need to discover how a character might behave or react when confronted with conflict. In this case, you might find Feta essential in uncovering what already exists, thereby achieving your creative goal in a more expeditious way.
DB: I see. But for the benefit of our readers, and, of course, for the budding writers out there, please expand on your own use of the various cheeses, the ones you think are the best in uncovering your characters and plot.
Dewhurst: I see no harm in that. I now prefer mostly Mozzarella. It's subtle and supple and brings out the essences of that which I am uncovering. But of course Mozzarella can't be used carte blanche. I find cheddar helpful, too. And if I had to make a choice among chedders, I would say Wisconsin Mild results in a more nuanced digging up of what already exists.
DB: A talented man you are, as is King.
Dewhurst: Yes, I suppose, but we needn't do everything à la King. I have some mistrust of his exploitation of Edam to eliminate adverbs from his reality. It's not so much his technique as his insistence that adverbs have no reality in themselves, and thus for all intents and purposes they don't exist for anybody else, either. As for me, I have known some adverbs to exist when properly uncovered, and in my defiance of King, I extol the use of Castelo Branco, a goat cheese that gets the job done in depth, and far from eliminating adverbs it discovers them intact down there and, indeed, from time to time brings them up and puts them to good use.
DB: So what about pickled eggs?
Dewhurst: I wondered when you might get snotty. I'm sure you're referring to that fateful chapter in my first novel, Be Like the World, Not of It, where I omitted punctuation. That was an early period, of course, and my use of pickled eggs was the same pickled-eggs method James Joyce used to uncover Leopold Bloom in Ulysses and whose overuse was the precursor to the unearthing of the regrettable Finnegan's Wake and, in my case, garnered hurtful criticism of my ill-advised youthful exuberance. Let it be said that I have never sunk to the pickled eggs method again.
DB: Since you have now brought up Be Like the World, wasn't it during that same period of time that you discovered there was a Christian God? And if so, how did your new found Christian beliefs square with your earthy theme?
Dewhurst: You've caught me there. At that time I was just coming out of the world's way of doing things, and I hadn't yet found a church to belong to. You see, I didn't want to associate with religious people. The subsequent lack of fellowship discouraged me, and again I'm embarrassed to admit–in fact I haven't revealed this to the media before, Christian or secular, that I not only used pickled eggs but also Gin, hence the fizzy tone of the piece and the stream of consciousness conceit. However, I did snap out of it, and haven't used the Gin method since, and I can almost guarantee I will never abuse my prose with inferior and destructive tools again. I'm committed to cheese.
DB: Then what about ketchup & Coke in Guts and All?
Dewhurst: I have to congratulate you on your diligent research. I succumbed only once to the lure of letting such inferior creative substances dissolve the external to expose the underbelly and then regrettably allow them to mix with the resulting uncovered characters in an unseemly way. I admit to this artless method, but again, I must remind you and your readers, this type of creative process, or might I say de-creative process, underpinned only one of my novels, or again might I say, undermined it, if you see what I mean. However, in my defense, some elements in Guts and All were precursors of postmodernism, and, I might add, deconstructionism, which, as you know, thrives on ketchup and Coke and pickled eggs, though I don't mean that as criticism, only as a comment on the inevitable direction of the creative thrust.
DB: Forgive me for appearing to ask the same question again, but did the writing of Guts and All not conflict with your professed belief in Christianity?
Dewhurst: Okay, I'll admit it. I have experienced some backsliding in my Christian walk. Guts and All was written during one of those times. But then again, what Christian hasn't done a little backsliding? Writing is a tough road, and I do recommend that Christians stay away from it altogether, but if they must take it up I advise they stick with the purity of pap, because, as we all know, cheese can be habit forming and when care is not taken can lead to pickled eggs, Coke and ketchup, and sometimes Gin. As for me, I'm an artist, a writer, a creative being, and zealous Christians are always saying we should be taking over the Arts. But when you step out and take the chance of writing a novel that doesn't fit into the squeaky clean category, a novel that doesn't square with the illusion that all is well in Christendom, you're condemned for it…as I have been…so many, many times…and it hurts. I'm sorry…don't mind me. Like everyone else, I do want to be accepted. And as I'm sure you must know, I am repentant, and I've been accountable and sticking to cheese in my writing for at least ten years now….
DB: Thank you for being so forthright in your responses. I'm sure our readers will be encouraged by the struggle you have had to face in being you, especially the Christian you, although I'm not as confident that our secular readers will be able to comprehend the depth of your intermittent spiritual torment.
Dewhurst: Is that it then?
DB: Yes, we have a 2,000-word limit, and once I write the last paragraph we might be slightly over.
I left him there, a talented man for all seasons. And as I descended the stairs I couldn't help but wonder if the gifted among us were doomed to remain themselves. And what about me, was I to share the same fate, though it was plain that the depth of my gift was yet to be plumbed? And would I plumb it, the prospects being potentially so dismal? And would others allow me to plumb it anyway? No matter. When all was said and done I knew the writing life was worth it all. I climbed into a cab, now a little wiser, having gathered precious insights into the creative cheeses, and I resolved to remember in future when on third-story assignments never to wear stilettos again.
DB for Precious Insight Ezine's Inside the Author's Head.
Editor's note: DB is an undergraduate creative writing student at NYU and plans one day to write a book, possibly of short stories.
[Read more…] about Featured Author Interview: Rick Dewhurst
This site contains affiliate links to products. We may receive a commission for purchases made through these links.