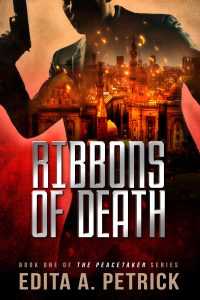 About Peacetaker Boxset:
A career soldier who survived a deadly riot in Cairo, and a reclusive mythology expert from Montana, race against time to find the product of ancient myths and legends that's cutting a bloody path across the continent.
Targeted Age Group: general
Written by: Edita A Petrick
Buy the ebook:
Buy the Book On Amazon
Buy the Book On Barnes & Noble/Nook
Buy the Book On Apple Books

Author Bio:
I love to write. I love to read. I hate to organize, plot and edit. I'm pragmatic enough to know that competition in this field is fierce. But also optimistic enough to know I'll never stop writing.
Follow the author on social media:
Learn more about the writer. Visit the Author's Website
Facebook Fan Page
Twitter
This site contains affiliate links to products. We may receive a commission for purchases made through these links.