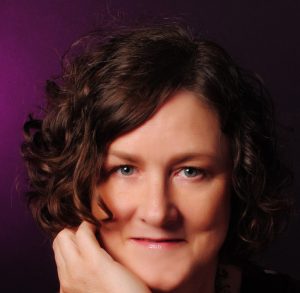 Tell us about yourself.:
I am an American from Nashville, Tennessee, living in London, after sojourns in Tokyo, Paris and Geneva with a passion for ancient history, politics and magic, mythology and religion. I am a political activist and a socialist. Once editor of Mobile Communications Asia and other mobile communications magazines, I co-authored the Jan 2000 Future Mobile Handsets. I published with the Conrad Press in December 2020 my first novel, The Lost Wisdom of the Magi, which is a finalist in the Killer Nashville Silver Falchion Awards for 'Best Historical'. I am a founder member of the Bounds Green Book Writers writers' circle, which published in Autumn 2020 an anthology of coronavirus-inspired fiction, Lockdown Lit—Inspiration in Isolation. I now subedit Dignity magazine, write historical novels and grow organic vegetables. I offer freelance services proofreading or developmental editing for authors needing help with their novels and I am open to offers of review-swapping and mutual beta-reading.
Where did you grow up, and how did this influence your writing?:
I grew up in Nashville Tennessee. I became very upset about the racism in the society around me, and that passion has followed into my writing.
Do you have any unusual writing habits?
I began my career in jouralism on a manual typewriter, and still today bang on the keyboard with great force. I also tense up my shoulders something rotten. I rely on fortnightly deep tissue massage treatments.
What authors have influenced you?
I grew up in Nashville Tennessee. I became very upset about the racism in the society around me, and that passion has followed into my writing.
Do you have any advice for new authors?
Start promoting your book well before your publication date. Build a network of fellow authors for mutual support. Join/create a writers' circle.

What is the best advice you have ever been given?
Guilt is sometimes warranted; it is never useful.
What are you reading now?
The Milkman by Anna Burns
What's your biggest weakness?
I have a tendency to hate myself
What is your favorite book of all time?
The King Must Die, Mary Renault
When you're not writing, how do you like to spend your time?
reading
watching Netflix
working on my allotment
Do you remember the first story you ever read, and the impact it had on you?
It wasn't the first, but an early love was The Once and Future King, TH White
What has inspired you and your writing style?
My writing style tends to be quite dense, as I love my research and I just want to work every detail in there. I have difficulty 'killing my darlings'.
What are you working on now?
I'm writing book reviews for Reedsy Discovery and Kent Bylines
What is your favorite method for promoting your work?
Doing review swaps with other authors
What's next for you as a writer?
I'm going on a 'writers' retreat' to Devon with my writing buddy Rajes. Writing workshops in the morning, country walks in the afternoon, fireplace chats about writing in the evening. My idea of heaven!
How well do you work under pressure?
Very well. I love it
How do you decide what tone to use with a particular piece of writing?
I'm not sure how much I vary my tone
If you could share one thing with your fans, what would that be?
Let's work together to create a better world
Susie Helme's Author Websites and Profiles
Website
Amazon Profile
Goodreads Profile
BookBub Profile
Susie Helme's Social Media Links
Facebook Page
Twitter
Instagram
This site contains affiliate links to products. We may receive a commission for purchases made through these links.