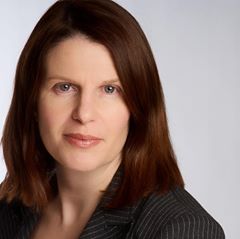 Tell us about yourself.:
I'm a bit of a management and performance geek. There, I said it. Yes, I eat, sleep and drink what makes people tick and how that impacts on business performance. That said, I am endless curious about the human so if you met me, we'd have a great ol chat.
When I'm not doing the day job, I love reading, running, meeting up with friends, travelling and just generally soaking up the world. I love quizzes and I'm strongly thinking of joining a pub quiz team, once they're back up and running again.
Where did you grow up, and how did this influence your writing?:
I grew up in Ireland. Given that I write management books, I'm not sure that had any bearing on my writing other than I write in British English, rather than American English!
Do you have any unusual writing habits?
I'd love to have some really strange writing ritual but, no, nothing doing! I find writing on my topics very easy, so it's more just about carving out the time. The ease comes with having discussed and led people through much of the content through numerous workshops and sessions, that it's more a case of getting it on the page.
What authors have influenced you?
I grew up in Ireland. Given that I write management books, I'm not sure that had any bearing on my writing other than I write in British English, rather than American English!
Do you have any advice for new authors?
Be clear why you're doing this. There are a lot of one-off authors who publish a book and then it's gone. For some, that in itself is success. For authors who want success as an author, it's a lot of hard work.

What is the best advice you have ever been given?
In relation to writing, the best advice is to go for the Camry, not the Ferarri. What is meant by this is that I'm in this for the long-haul. Each book sale is bringing my books one step closer to helping more and more managers discover and understand an alternative way to approach situations, be it SMART objective setting, understanding the impact of Values or how to empower their team.
What are you reading now?
At the moment, fiction-wise, I'm reading Wolfhall and non-fiction-wise, I'm reading a delightful book called 72 Reasons for Saying Yes to Social Dance.
What's your biggest weakness?
I don't know if this is my biggest weakness, when it comes to the writing process, but editing is definitely the bane of my life! It never fails to amaze me how long it takes.
What is your favorite book of all time?
Non-fiction, it's Leadership & Self-Deception. This was a game-changer for me.
Fiction-wise, I love the Harry Potter books. I re-read them every few years and I'm due another delicious read soon.
When you're not writing, how do you like to spend your time?
I love reading, running, traveling, eating yummy food, drinking nice wines and spending time with friends and family.
Do you remember the first story you ever read, and the impact it had on you?
My sister-in-law says I could read when I was about 3 so I doubt I can remember. I do know I loved my mum telling me fairy tales as she was washing my hair.
What has inspired you and your writing style?
When I wrote my first book, I wanted it to be an accessible, easy-to-read book. So I examined books in the genre and identified what I liked about them and what I didn't like. That has definitely shaped my writing style and book structure.
What are you working on now?
I have just released my third book , The Manager's Dilemma – How to Empower Your Team's Problem-Solving. This is a much needed book by many managers and it's getting fantastic feedback. So, it's all about getting the word out, at the moment. I'm also gearing up to record the audiobooks for both The Manager's Dilemma and my last book, SMART Objective Setting for Managers.
What is your favorite method for promoting your work?
I love doing podcasts and I hope I'm getting better at them. It's probably because I love talking and exploring the topics so much.
What's next for you as a writer?
I've mapped out the next book in my Performance Development Series, which focuses on giving effective feedback. So, once I have the audiobooks done, I'll start focusing on writing that one.
How well do you work under pressure?
Excellently. If it wasn't for the last minute, a lot of things wouldn't get done, as far as I'm concerned.
How do you decide what tone to use with a particular piece of writing?
Interesting question, as I do enjoy the crafting of words, to achieve a certain tone. I'm always thinking of the audience and what the tone needs to be, to land with them.
If you could share one thing with your fans, what would that be?
It would be that I am passionate about helping them become the best managers and leaders they can be, so watch out for more and more books that will help them achieve this.
Irial O'Farrell's Author Websites and Profiles
Website
Amazon Profile
Goodreads Profile
Smashwords Profile
BookBub Profile
Irial O'Farrell's Social Media Links
Facebook Page
Twitter
Instagram
LinkedIn
YouTube Account
This site contains affiliate links to products. We may receive a commission for purchases made through these links.