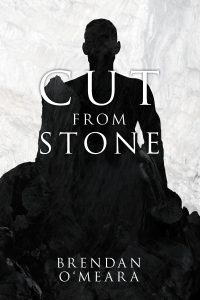 About Cut From Stone:
The world is fresh from humanity splitting in half – the BlankZone in the East and the Federation in the West. As an inevitable attack from the BlankZone looms, the Federation makes swift, mysterious, and unexpected moves to prepare.
James, a 17-year-old living in the Federation, is drafted by the military. He learns he has been selected to join a group of skilled teens who will be transformed into elite human weapons. Follow James and his friends as they mature from teenagers to lethal warriors. Together, they will face life altering events navigating a new existence dedicated to protecting their friends, families, and humanity at all costs.
Targeted Age Group: 16+
Written by: Brendan O'Meara
Buy the ebook:
Buy the Book On Amazon
Buy the Print Book:
Buy the Book On Amazon
Author Bio:
Raised in White Plains, New York, Brendan O'Meara formed a love of stories and books from a young age. He has spent his free time over the last decade crafting his debut novel, Cut From Stone, book one in the Crafting Humanity series.
It began in Philadelphia where he attended college daydreaming about a dystopian reality. With a vivid imagination (as described by his middle school teachers) and a passion for adventure, Brendan's novels will transport you to a different life and capture you from cover to cover.
Brendan lives in Washington, DC with his daughter, wife, and two dogs. You will find him on the weekends drinking a beer watching the Packers and Notre Dame football games. He is an avid reader with a specific interest in sci-fi, anything dystopian, fantasy, history, and all levels of fiction.
Brendan would love to hear from you, feel free to contact him any time at brendan.omeara@craftinghumanity.com.
Finally, visit craftinghumanity.com and sign up for our email lists for news, updates, and information on the rest of the Crafting Humanity series. We will not spam you!
Follow the author on social media:
Learn more about the writer. Visit the Author's Website
Facebook Fan Page
Twitter
Instagram
This site contains affiliate links to products. We may receive a commission for purchases made through these links.