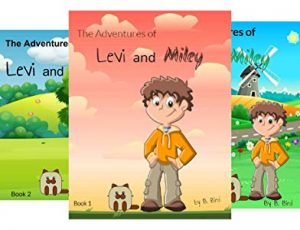 "About The Adventures of Levi and Miley by B. Bird:
The Adventures of Levi and Miley is a five-book series following them on their adventures through the magical house. In the magical house, the furniture is alive and talks. See how Levi and Miley help their friends with their daily dilemmas.
Targeted Age Group: 3 – 13
Written by: B Bird
Buy the ebook:
Buy the Book On Amazon
—>
This site contains affiliate links to products. We may receive a commission for purchases made through these links.