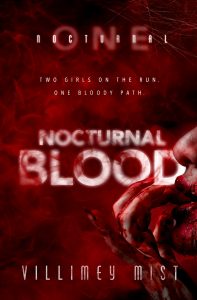 About Nocturnal Blood:
Dealing with anxiety and OCD is already hard for university student Leia Walker. Her struggles become trivial when her best friend, Sophie Gardner, enters her life again as an undead vicious vampire & forces her on a roadtrip across Alaska and the Canadian wilderness.
With ghouls, vampires & hunters after them, their friendship is put to the test. Can it survive the inevitable bloodbath or will they become another forgotten victims on the open road?
Targeted Age Group: 16+
Written by: Villimey Mist
Buy the ebook:
Buy the Book On Amazon
This site contains affiliate links to products. We may receive a commission for purchases made through these links.