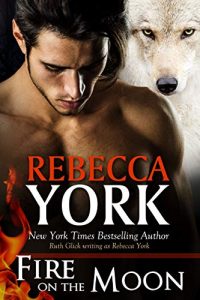 "About Fire On The Moon:
When Francesca Turner visits her estranged uncle's estate in Florida, she doesn't know she's stepping into a death trap. Only the cunning strategies of werewolf Zane Marshall can save her. But as the two of them are hunted down, they must fight for survival and the happily ever after they both desire.
Targeted Age Group: 18+
Written by: Rebecca York
Buy the ebook:
Buy the Book On Amazon
This site contains affiliate links to products. We may receive a commission for purchases made through these links.