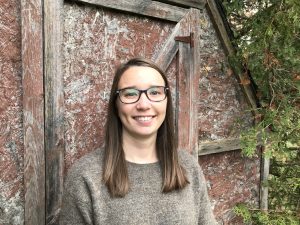 Tell us about yourself.:
My name is Jess Blenkarn, I am currently a 22-year-old student from Southern Ontario. I wrote and self-published my first book at age 15 while in the 10th grade, called Irrefutable Annihilation. Over the next two years, I wrote and self-published two more books, called Soul Survivor and West of Dawn. In 2020, I wrote The Sixth Book in 3 months, and in 2021, World Castle Publishing professionally published it.
Where did you grow up, and how did this influence your writing?:
I grew up in a small town (~800 people) about an hour outside of Toronto. A lot of my books are about small town characters, since it's really all I've ever known. I think this brings a sense of honesty to my writing.
Do you have any unusual writing habits?
None, really. I just find that my first draft is usually very similar to the final draft. I guess that's because I do so much planning that the first draft is exactly what I wanted. But I'm not sure how unusual that is.
Do you have any advice for new authors?
Never give up. I can't stress this enough. No matter who tells you that you cannot be a writer. Prove them wrong every day of your life.
[Read more…] about Author Interview: Jess Blenkarn
This site contains affiliate links to products. We may receive a commission for purchases made through these links.