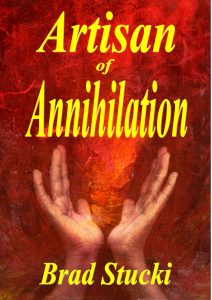 About Artisan of Annihilation: A Metaphysical Fantasy Novella:
The Stranger's mission was to find and destroy the Artisan. He'd just missed him on several worlds which had been energy-siphoned to fuel the Artisan's growing need for power.
The Stranger was no longer a match for what the Artisan had become. Still he had to try. The survival of all Creation was at stake.
Immerse yourself in this adventure today.
Targeted Age Group: 14+
Written by: Brad Stucki
Buy the ebook:
Buy the Book On Amazon
—>
This site contains affiliate links to products. We may receive a commission for purchases made through these links.