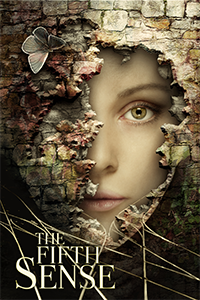 About The Fifth Sense:
Fifteen-year-old Apple Peterson grows up in a society where people deliberately keep their eyes closed. Though friends, family, and a repressive government reinforce the idea that "Smooth eyes are beautiful," Apple cannot help herself and repeatedly indulges in the confusion that results from opening her eyes. Because her society favors exceptional abilities related to sound and touch, her use of vestigial organs to exercise an unproven ability distracts her from what she should be doing. When a strange boy joins her remedial class, she discovers a world of rebels who, like her, believe there is something wrong with their society.
Buy the ebook:
Buy the Book On Amazon
[Read more…] about Featured Post: The Fifth Sense by Erik Nickerson
This site contains affiliate links to products. We may receive a commission for purchases made through these links.