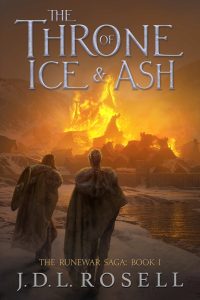 About The Throne of Ice & Ash (The Runewar Saga: Book 1):
Thrones will burn. Crowns will shatter. Kings and queens will rise and fall…
"The best in classic epic fantasy." – Marie, Amazon reviewer.
Start reading the series for $0.99 — this week only!
Targeted Age Group: Adult
Written by: J.D.L. Rosell
Buy the ebook:
Buy the Book On Amazon
Link to Series
—>
This site contains affiliate links to products. We may receive a commission for purchases made through these links.