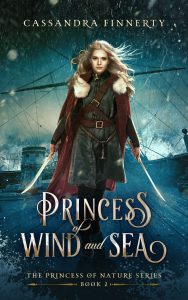 About Princess of Wind and Sea:
The prince and princess race across the globe, evading dark forces and royal intrigue.
But evil knows no boundaries.
From exotic kingdoms to the wilds of Ireland, the prince must protect her at all costs as they fight for survival and abiding love.
Fans of historical fiction, action-adventure, romance and fairy tales will enjoy this story.
Targeted Age Group: Adult
Written by: Cassandra Finnerty
Buy the ebook:
Buy the Book On Amazon
This site contains affiliate links to products. We may receive a commission for purchases made through these links.