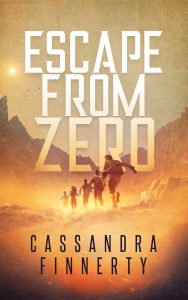 About Escape From Zero:
The year is 2268 in the Kingdom of Canard.
Jason has earned enough rewards to secure a beautiful girlfriend and lavish lifestyle.
Until his unforgivable mistake.
Now they're trying to kill him.
Join Jason and his band of allies as they flee across the beautiful, otherworldly and inhospitable terrains of canyons, deserts, dark forests and even mountains of glass.
In a world where a person's worth is measured by points and evil lurks around every corner, who will win the game of survival?
Targeted Age Group: Adult
Written by: Cassandra Finnerty
Buy the ebook:
Buy the Book On Amazon
—>
This site contains affiliate links to products. We may receive a commission for purchases made through these links.