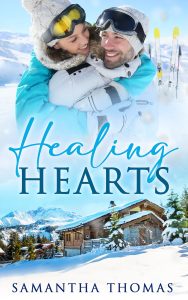 About Healing Hearts:
After inheriting her family's ski resort, Alex Mason is forced to return to her snowy hometown. She's desperate to sell the property and return to the city as quickly as possible — even if she has to go up against Olympic skier Bohdi Vonn, who happens to be her first crush… A heartwarming read!
Targeted Age Group: 14+
Written by: Samantha Horner
Buy the ebook:
Buy the Book On Amazon
This site contains affiliate links to products. We may receive a commission for purchases made through these links.