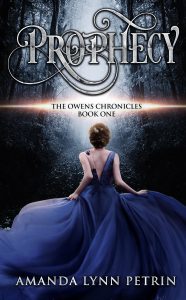 About Prophecy:
After prom night takes a dangerous turn, Lucy Owens discovers a family secret that throws her whole existence into question. With the help of Embry & Gabriel—two mysterious young men with supernatural Gifts—can Lucy escape a terrible fate?
Targeted Age Group: Teens and Young Adult
Written by: Amanda Lynn Petrin
Buy the ebook:
Buy the Book On Amazon
Buy the Book On Barnes & Noble/Nook
Buy the Book On Smashwords
Buy the Book On Apple Books
Buy the Book On Kobo
This site contains affiliate links to products. We may receive a commission for purchases made through these links.