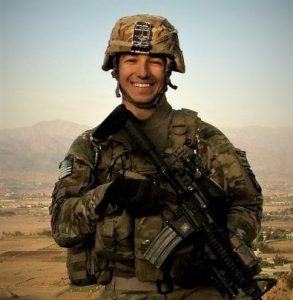 Tell us about yourself and your books.:
I am a combat veteran who worked for the Veterans Administration helping veterans succeed in college. Basically I found myself repeating the same mantras to veterans throughout their college career so much that I decided to write some of that down. I wrote some articles about how veterans can be successful in the classroom and those morphed into this book.
People across the country go tens of thousands of dollars of debt to get a college degree and veterans who can go essentially for free with the GI Bill choose not to go. Those that do go often fail out, feeling out of place and struggling with the unstructured college life. There hasn't been a straightforward book written from a combat veteran to help other veterans navigate the college world.
Do you have any unusual writing habits?
I'll usually listen to podcasts, often military oriented podcasts while I'm running and speak notes into my phone that I want to explore or investigate. I also come up with good ideas when I'm working with veterans, most of what I write about comes from my military experience.
I also clear my head and often have lightbulb moments when I'm riding my motorcycle, it's therapeutic for me.
What authors have influenced you?
My main writing influences are people that get out of the military and do exceptionally well. When people get out of the military they often live out their dreams or their nightmares and that's based on their plan of action.
Do you have any advice for new authors?
I'm basically a brand new author but I think everyone has a story to tell. Even if you are only telling that story to yourself, might as well write it down.
[Read more…] about Featured Author Interview: John Davis
This site contains affiliate links to products. We may receive a commission for purchases made through these links.