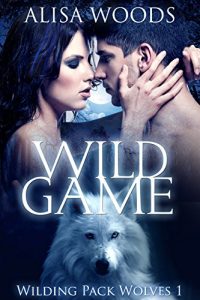 About Wild Game (Wilding Pack Wolves 1):
Hot shifters. Military heroes. Sexy gamers. Nova Wilding needs a mate to keep her gaming company. Owen, her sexy bodyguard, is the wrong man. But as a hate group hunts the Wilding pack, they find falling in love is the most dangerous move of all.
Buy the ebook:
Buy the Book On Amazon
Buy the Book On Barnes & Noble/Nook
Buy the Book On iBooks/iTunes
Buy the Book On Kobo

Author Bio:
Alisa Woods lives in the Midwest with her husband and family, but her heart will always belong to the beaches and mountains where she grew up. She writes sexy paranormal romances about alpha men and the women who love them. She enjoys exploring the struggles we all have, where we resist–and succumb to–our most tempting vices as well as our greatest desires. She firmly believes that love triumphs over all.
Follow the author on social media:
Learn more about the writer. Visit the Author's Website
Facebook Fan Page
Twitter