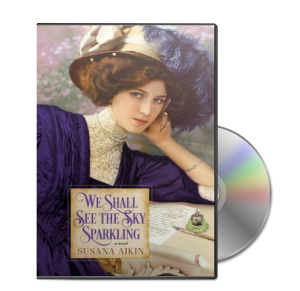 "About We Shall See the Sky Sparkling:
We Shall See the Sky Sparkling is an epic historical romance set in turn-of-the-20th-century London and Vladivostok against the backdrop of an emerging Bolshevik revolution, following the exploits of Lily, a young actress who reaches great artistic heights on the London stage, only to be betrayed and whirled into a romance with a Russian count with whom she absconds to faraway Siberia.
Targeted Age Group: 16 to 100
Written by: SUSANA AIKIN
Buy the ebook:
Buy the Book On Amazon
Buy the Book On Barnes & Noble/Nook
Buy the Book On Kobo
Buy the Audio Book:
Buy the Book On Amazon
Buy the Book On Audible
Buy the Print Book:
Buy the Book On Amazon
Buy the Book On Barnes & Noble/Nook
Author Bio:
Born in Spain of an English father and a Spanish mother, Susana Aikin is a writer and a filmmaker who has lived and worked in New York City since 1982. She was educated in both England and Spain; studied law at the University of Madrid, and later Creative Writing at Manchester Metropolitan University, UK. In 1986 she started her own independent film production company, Starfish Productions, producing and directing documentary films that won her multiple awards, including an American Film Institute grant, a Rockefeller Fellowship, and an Emmy Award in 1997. She started writing fiction full time in 2010. She has two sons and now lives between Brooklyn and the mountains north of Madrid.
Follow the author on social media:
Learn more about the writer. Visit the Author's Website
Facebook Fan Page
Twitter
Instagram
This site contains affiliate links to products. We may receive a commission for purchases made through these links.