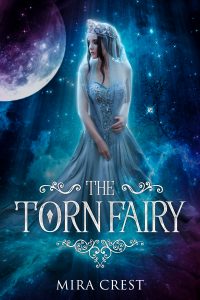 "About The Torn Fairy:
A troubled girl.
A pure-hearted guardian angel.
A magical realm of secrets and wonder.
Laura used to believe in fairy tales and true love. Not after her mom took her own life; the bitter end to a once promising romance. But the arrival of a mysterious guardian proves magic is real, and the fantasy realm, Illiros, needs her help to stop the unholy forces that seek to destroy it. As Laura journeys across strange kingdoms of mechanical soldiers, a mad king, a fairy tale prince and more, she soon learns a mysterious connection between her and the fantasy realm, and within Illiros realm lies secrets she never expects to unveil.
Targeted Age Group: 18 to 22
Written by: alvin chiew
Illustrated by: alvin chiew
Buy the ebook:
Buy the Book On Amazon
Author Bio:
Life is hard, and not all love stories have a happy ending. But sometimes all we need is a little light to keep us going. This is why I love fairy tale romance. Like the heroines in those tales, I believe dreams do come true for those who believe in the power of innocence, love and selflessness, regardless of how ugly things get in life. It's not how the story ends but how we choose to write it every moment of our lives. Hence, I wish to ever remind people of this truth with my stories. I fancy all things fantasy and romantic with a blend of mystery. My stories brim with fairy tale themes, usually mixed with a dark twist and revolve around mature and modern issues. If you like what you've read, let's embark on this journey of rekindling hope and purity together.