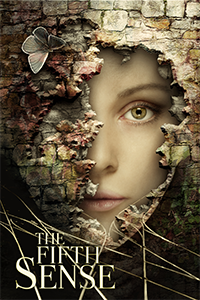 About The Fifth Sense:
Fifteen-year-old Apple Peterson grows up in a society where people deliberately keep their eyes closed. Though friends, family, and a repressive government reinforce the idea that "Smooth eyes are beautiful," Apple cannot help herself and repeatedly indulges in the confusion that results from opening her eyes. Because her society favors exceptional abilities related to sound and touch, her use of vestigial organs to exercise an unproven ability distracts her from what she should be doing. When a strange boy joins her remedial class, she discovers a world of rebels who, like her, believe there is something wrong with their society.
Buy the ebook:
Buy the Book On Amazon

Author Bio:
I wrote my first novel when I was twelve. It was a rambling saga about Vikings sailing up a long Russian river and getting confused about how long it takes to sail up a long Russian river.
I was hooked. All I wanted to do was write more novels.
But life offers many wonderful experiences, and I sailed up many side tributaries to explore. I climbed big cliffs. I taught teenagers to question reality. I pretended to be a local in a small cafe on the streets of many foreign towns.
All the while I kept writing. For fun. Or to get published.  Or just because.  Now I have finished something, and I am happy to share it.
Follow the author on social media:
Learn more about the writer. Visit the Author's Website