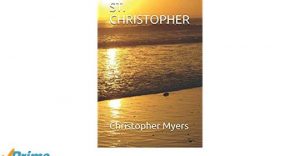 "About St. Christopher, by Christopher Myers:
Dr. Joshua Petersen, a professor of international studies at George Washington University, Washington, D.C., returns as a special global anti-terrorist in a race against time to combat a new villain, Dr. Charlotte Singh, a microbiologist and new CEO of Global Inc. Singh is the mastermind of a unique and terrifying global effort to leverage water systems to destroy mankind. There are some interesting and telling reveals at the end of the book. This is the second book in the series, with the first one called IN JUST TEN DAYS. The 3rd book will be called THE FALL OF ICARUS, hopefully out in late 2020/early 2021.
Targeted Age Group: Over the age of 18
Written by: Christopher Myers
Buy the Print Book:
Buy the Book On Amazon
Author Bio:
I have an MBA in International Marketing and many years of marketing, branding and global communications experiences with companies such as FedEx, AT&T Wireless, McDonald's and Thomas&Betts. Currently, I am a strategic marketing consultant working with small businesses; an Adjunct Marketing Professor at a Memphis-based university, a writer/curator of 2 college-level marketing textbooks and a marketing technology platform to help the special needs community. I have won a number of awards including a national editorial contest when I was in college.
This site contains affiliate links to products. We may receive a commission for purchases made through these links.