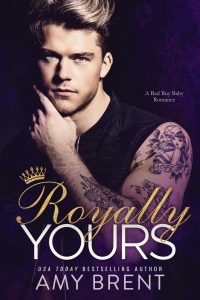 About Royally Yours:
I want a royal wedding, they just want her gone.
Marry her, and I lose it all. No title. No money. No crown.
But I don't care about my title or my billions.
All I care about is Heidi and the child she's carrying.
Damn the throne. Heidi and her baby are mine.
And I always protect what's mine
Buy the ebook:
Buy the Book On Amazon

Author Bio:
Amy writes hot, spicy romances that feature gorgeous alpha men who love to protect their women. Amy's heroes are rough, hot, bad boys and billionaires who possess that soft heart a woman definitely yearns for.