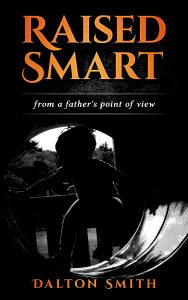 "About Raised Smart:
A father's recollection on how he raised his daughter to be smart. He then offers father's methods they can implement to raise their own daughters into smart young l
Targeted Age Group: 20 to 50
Written by: Dalton Smith
Buy the ebook:
Buy the Book On Amazon

Author Bio:
Dalton Smith was born in the 70s . He grew up in the 80s. As a Gen x baby he has many influences that have shaped his opinions over the years. He has always had a passion to write .
Follow the author on social media:
Learn more about the writer. Visit the Author's Website
Facebook Fan Page
This site contains affiliate links to products. We may receive a commission for purchases made through these links.