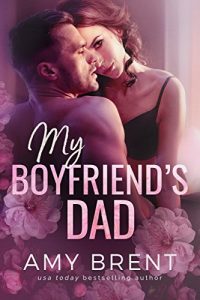 "About My Boyfriend's Dad:
KYLIE
My boyfriend introduced us.
He was handsome, charming, and sweet. We were friends.
Now everything's changed.
When I see him, my heart hurts knowing I can't have him. When I don't see him, it hurts even more.
My boyfriend is supposed to make me feel protected. Make my body ache for his touch.
But it's not my boyfriend who makes me feel that way.
It's his father.
Buy the ebook:
Buy the Book On Amazon

Author Bio:
I am so proud and extremely thankful to my readers for making me a top 10 Amazon author, and for showering my books with so much love. It is because of you I am able to do what I love doing most – write!
This site contains affiliate links to products. We may receive a commission for purchases made through these links.