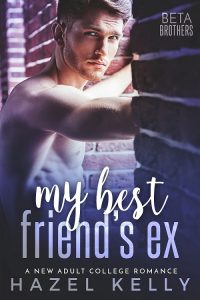 About My Best Friend's Ex:
Zoey knows her best friend's ex is off limits. What she doesn't know, is that he can't resist her much longer…
Buy the ebook:
Buy the Book On Amazon

Author Bio:
Hazel Kelly is the author of the bestselling Soulmates Series and other hot and heartwarming dramedies (drama + comedies) featuring irresistible heroes and the feisty women they'll do anything to impress.
Follow the author on social media:
Learn more about the writer. Visit the Author's Website
Facebook Fan Page
This site contains affiliate links to products. We may receive a commission for purchases made through these links.