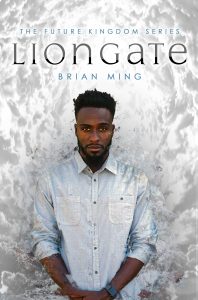 "About Liongate:
Written from the perspective of Jerome Braxton, a dead-beat criminal who encounters several strange occurrences while in prison, Lionate is a must-read for anyone who likes action with Christian overtones leading to the afterlife. Although the second book in the Future Kingdom Series, Liongate can be read as a stand-alone book.
Buy the ebook:
Buy the Book On Amazon

Author Bio:
Brian Ming started writing songs and poems at age sixteen. His love for writing music led to authoring fiction, often times coupling songs with story telling. His first novel and public debut, Snow Sometimes Falls, received rave reviews and quickly became an Amazon Bestseller. He is also the author of several short stories, the Future Kingdom Series, as well as a series on Christian living: the Secret Heart Series.
Brian is a sought after speaker whose passion to teach others how to develop their God-given creativity to the fullest has inspired millions. He currently resides with his wife Kristen and their three children in Fontana, California.
Follow the author on social media:
Learn more about the writer. Visit the Author's Website
Facebook Fan Page
Twitter
Instagram
This site contains affiliate links to products. We may receive a commission for purchases made through these links.