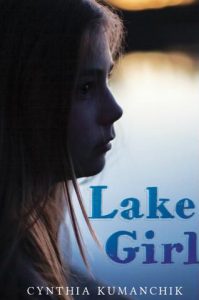 About Lake Girl:
Try as she might, Lily Lane can't remember what happened that fateful night she was left to die on the lake. It's important that she does. Lily needs to discover the truth surrounding her death and move on from this stage of existence. If she doesn't solve the mystery in time, more people could die…
As Lily pieces together her last steps, she manages to make a strange psychic connection to Rose, a reporter with a secret of her own. With the help of Rose and Jeremy, the best friend Lily left behind, this ghost will solve the mystery that haunts them all.
Buy the ebook:
Buy the Book On Amazon

Author Bio:
Cynthia Kumanchik is a public relations and marketing professional based out of Pasadena, California. After spending time in the healthcare, entertainment, and computer industries, she began writing young adult and women's novels.
Kumanchik received her degree in journalism from the University of Missouri-Columbia. She is also a member of the SCBWI and Pasadena Area Writers Society. For more information about her work, she invites you to visit her Instagram, Twitter feed, and Pinterest page.
Follow the author on social media:
Learn more about the writer. Visit the Author's Website
Twitter
Instagram
This site contains affiliate links to products. We may receive a commission for purchases made through these links.