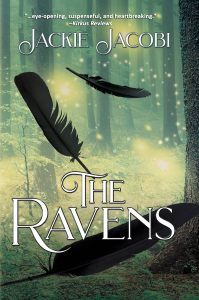 About The Ravens:
"Moving, magical, and packed with emotion." Seventeen-year-old Charley Foster's power of empathy is so strong, it's probably magic. Bullied and labeled a freak, Charley is friendless until she meets fellow empaths Brynn and Joss who, together, create the Ravens, a circle for girls who feel too much, vowing that this is the year they'll rise.
Targeted Age Group: 13-18
Written by: Jackie Jacobi
Buy the ebook:
Buy the Book On Amazon
Buy the Print Book:
Buy the Book On Amazon
Author Bio:
Jackie received her MFA in Creative Writing from The New School and her BS in English Education from New York University. Aside from writing for young adults, she is also actively involved in theatre, and has acted and directed across the tri-state area.
Follow the author on social media:
Learn more about the writer. Visit the Author's Website
This site contains affiliate links to products. We may receive a commission for purchases made through these links.