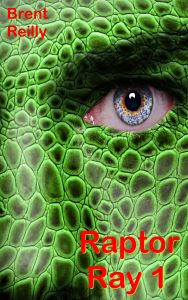 About Raptor Ray:
Mysterious groups try exterminating the world's first boy spliced with dinosaur DNA who, newly orphaned and on the run, dreams of an island with dinosaurs reverse engineered from their oldest living relatives – ratites.
Targeted Age Group: 18-80 men
Written by: Brent Reilly
Buy the ebook:
Buy the Book On Amazon

Author Bio:
I have a Master's degree, I speak Spanish, I've lived years overseas, I've been self-employed since I was 6, and I married a Colombian. My father was a magazine editor and I grew up writing. I try to put the most story in the fewest words without unnecessary dialog and hope my books can support my family when I'm gone.
This site contains affiliate links to products. We may receive a commission for purchases made through these links.