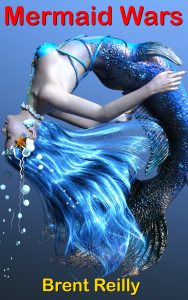 About Mermaid Wars:
The Mermaid Queen needs the hot prince to stop the cruel Pirate King from raiding Atlantis. Mermaids use echolocation to befriend whales and smash pirate fleets. But their combined strength threatens mainland empires who vow to drown them. To survive, the killer couple will need monstrous friends — and the bigger, the better.
Targeted Age Group: 18-80
Written by: Brent Reilly
Buy the ebook:
Buy the Book On Amazon
Author Bio:
Author Brent Reilly is giving away 61 thrillers on Amazon.com – get yours now!
This site contains affiliate links to products. We may receive a commission for purchases made through these links.