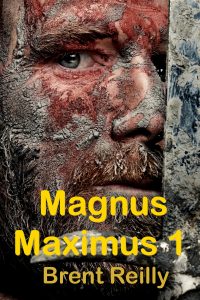 About Magnus Maximus 1:
Get the 31-book historical saga free! Meet the greatest Roman you've never heard of. In what historians call the Great Conspiracy of 367, 5 foreign invaders raid Britain to drive out Romans. The emperor sends Magnus Maximus with 4 legions in a war that decides Rome's fate. A real hero in true events!
Targeted Age Group: 18-80 men
Written by: Brent Reilly
Buy the ebook:
Buy the Book On Amazon
Author Bio:
I have a Master's degree, I speak Spanish, I've lived years overseas, I've been self-employed since I was 6, and I married a Colombian. My father was a magazine editor and I grew up writing. I try to put the most story in the fewest words without unnecessary dialog and hope my books can support my family when I'm gone.
This site contains affiliate links to products. We may receive a commission for purchases made through these links.