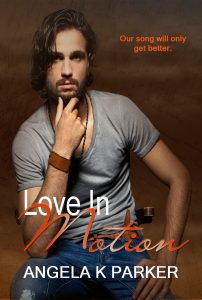 About Love In Motion:
Dalton
The thing about love…
It's kind & beautiful, soft & hard, forgiving & emotional, but love can also be blind. Love can twist and turn you into someone unrecognizable.
That's the way it was for Josie and me. She became my everything. I fell heart over mind, allowing her to take the only thing that I could call my own. The life I envisioned for us was blurred by secrets, hard to overcome. She made me question whether what we had was based on truth or a lie.
Joselyn
Dalton was an obstacle in the way of what I'd always shied away from, and the only way to reach my end was through him. So, I made a choice to get close to him, even when I shouldn't have. We were never meant to be what we became. I didn't intend for something forced to turn into something real. In the end, Dalton was so much more than just a means to an end. He held the key to everything, including my heart. It was his to have, to hold, to break, and to mend.
That's the thing about love…
It can't be forced. It just happens, and once it's in motion, it's impossible to stop.
Targeted Age Group: 18+
Written by: Angela K Parker
Buy the ebook:
Buy the Book On Amazon
Buy the Print Book:
Buy the Book On Amazon
Buy the Book On Barnes & Noble/Nook
Author Bio:
Angela K. Parker is an author who believes in HEAs. She writes intense romance with heart, emotion, and steam brought to life by strong heroines and their swoon worthy heroes.
Angela lives in South Carolina. Amongst writing, she has a passion for reading, music, and math. When she's not engaged in any of the above, she's spending time with her family or catching up on the latest movies. She's always had an active imagination. Now she's putting it to good use.
Follow the author on social media:
Learn more about the writer. Visit the Author's Website
Facebook Fan Page
Twitter
Instagram
Pinterest
This site contains affiliate links to products. We may receive a commission for purchases made through these links.