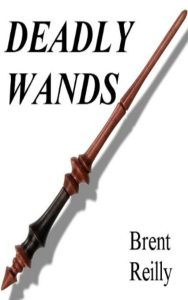 About Deadly Wands:
A powerful orphan with deadly wands and killer instincts must learn from the best to defeat Genghis Khan before he slaughters his way to global conquest. Only by mastering ancient wands that enable flight and shoot fireballs can he save humanity from world tyranny.
Targeted Age Group: men 18-80
Written by: Brent Reilly
Buy the ebook:
Buy the Book On Amazon

Author Bio:
Author Brent Reilly has sold 100,000 books and is briefly giving away 65 free ebooks on Amazon.
This site contains affiliate links to products. We may receive a commission for purchases made through these links.