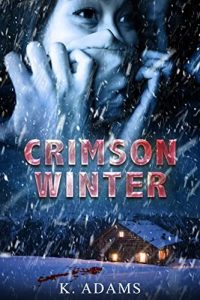 About Crimson Winter:
Lucy Wang, a Chinese-Canadian woman, lives an idyllic life (which includes plans to become a mother soon) in Montreal, under the protective wing of her husband Patrick, an English Canadian entrepreneur millionaire on the rise. Her crystal castle crumbles when she learns of his passionate extramarital affair. Chance leads Lucy to learn of an unconventional, new method for tackling the problem, unknown in the West but all the rage in China, and she goes for it.
Torn between her internal conflicts and mixed feelings toward Patrick, Lucy ignores that in addition to standing up to her rival in love, she will have to face powerful adversaries in the shadows, to the point of risking her own life. Her dilemma: to accept defeat and quit, or muster the courage to transform herself into a new woman and face the ultimate consequences.
Targeted Age Group: 18-99
Written by: Ken Adams
Buy the ebook:
Buy the Book On Amazon

Author Bio:
I am a lawyer (LL.M., McGill University, Montreal, Canada) and, most importantly, a happy husband and father (one son, and a baby boy on his way). After practicing law for many years and serving as ad hoc diplomat to a specialized UN agency, I am currently focused on enjoying my family time and writing,.
I invite you to know more about me and my novel here: https://manybooks.net/featured-authors/k-adams-infidelity-and-cultural-variables-in-a-fast-paced-mystery-thriller
Follow the author on social media:
Learn more about the writer. Visit the Author's Website
Facebook Fan Page
This site contains affiliate links to products. We may receive a commission for purchases made through these links.