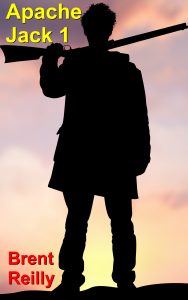 About Apache Jack:
In 1843, when the Millers steal a secret gold mine in New Mexico, everyone wants to kill them — especially Geronimo. Hatred here is a way of life, but war with Mexico looms. In a lawless time, in a brutal land, where murder is just a popular career, Jack Miller will do anything to take what he can and kill who he must.
Targeted Age Group: 18.70
Written by: Brent Reilly
Buy the ebook:
Buy the Book On Amazon

Author Bio:
Author Brent Reilly is giving away 65 fun thrillers – get yours now!
This site contains affiliate links to products. We may receive a commission for purchases made through these links.