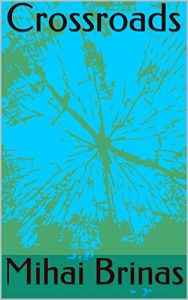 "About Crossroads:
Crossroads is a collection of poems that talks about positive thinking, love, life, happiness and sometimes sadness. After you have read this collection, you will gladly relive old feelings or you will be astonished to discover new ones.
Targeted Age Group: young adult
Written by: Mihai Brinas
Buy the ebook:
Buy the Book On Amazon

Buy the Print Book:
Buy the Book On Amazon
Author Bio:
Mihai was born on the 4th of July 1993 in Romania where he still lives, in a city in the Western part of the country, named Arad. Mihai is the author of four collections of poems. He has also written Invitation to Poetry, Alignment of Thoughts, Crossroads. Thoughts That Bring Us Closer brings to the reader's attention a wide range of topics from love, life and love of life to places in the soul of nature or in our own souls. Mihai keeps on writing while still believing in the power of honesty, goodness, and love.
This site contains affiliate links to products. We may receive a commission for purchases made through these links.