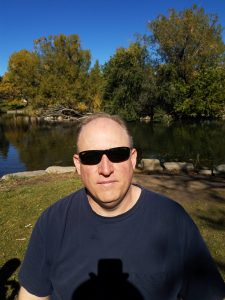 Tell us about yourself and how many books you have written.
This is the first book I have authored. I am an educator who has spent 20 years researching spirituality and the link between learning and how we all live. The pursuit of happiness and fulfillment is common to all of us. My Uncle Ron and I spent many years deliberating a set of guidelines and principles that could benefit everyone in achieving the goal of living a happy life.
What is the name of your latest book and what inspired it?
Walking Softly. The many years of research and deliberation between my Uncle Ron and myself inspired the idea that a collection of spiritual practices and principles could be beneficial to many people. I wrote the book with Ron and 3 days after it's completion he passed away. His death made the publication of this book important to me.
Do you have any unusual writing habits?
My ideas usually come when I am sleeping or meditating. I wake up and write notes and then go back to sleep. The notes jog my memory and I write from those notes. Strange, but it's how I get my information.
What authors, or books have influenced you?
Tolle, Chopra, Ruiz and King.
What are you working on now?
A book that will be titled A Step Beyond Acceptance. Based on the idea that we as human beings label our experiences. We label them as good and bad. The reality is that we tend to distance ourselves from the perceived negative when those moments are actually the most influential in our lives.
What is your best method or website when it comes to promoting your books?
There are many great websites and I am grateful to the people behind mybookplace.net.
Do you have any advice for new authors?
Write what you know and what you have passion for….
What is the best advice you have ever heard?
Can't is not in your vocabulary, from my dad.
What are you reading now?
I just finished a great novel by Blake Crouch titled Dark Matters.
What's next for you as a writer?
A Step Beyond Acceptance
What is your favorite book of all time?
There are way too many books to name one. I have benefited from many brilliant minds.
Author Websites and Profiles
Charles Welch Website
Charles Welch Amazon Profile