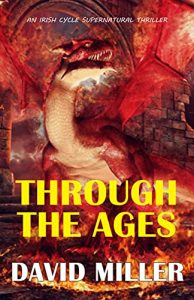 About Through the Ages:
In Feudal Japan, during an attack on Kumamoto Castle from a horde of swarming yōkai— mythical creatures born from the darkest depths of Japanese folklore—the samurai Saito Izumi will be forever changed. By morning's dawn, Saito will be kyuuketsuki, a Japanese vampire!
Join Saito in Feudal Japan as she confronts an army of thunder-beasts, ogre-like oni, and the seductive spider-whore jorōgumo. Creatures as diverse as they are deadly. Then travel with the former samurai as she battles 18th Century Spanish soldiers and vampires along the Spanish Main. Stand with her as she wages war against shape-shifting Mexican nagual, fighting alongside the likes of Davy Crockett, William Travis, and James Bowie to defend the Alamo.
Targeted Age Group: general and young adult
Written by: David Miller
Buy the ebook:
Buy the Book On Amazon
This site contains affiliate links to products. We may receive a commission for purchases made through these links.