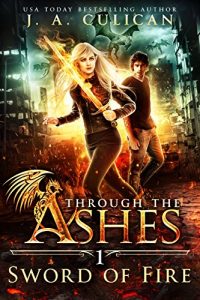 About Sword of Fire:
Defenseless. Alone. Betrayed.
Bells is a poor fae who works on a farm outside the protections of the dragon city. When her family is attacked by trolls, she goes to the one person she knows can help her. But will he?
Peace. Death. Enough.
The dragons brought peace to the city and the surrounding area when they rose. Jaekob believes there is no reason for further dragon involvement. They've' lost enough lives to this cause. They've done their fair share and owe the world nothing more.
But when the dark elves infect his city with a virus unlike anything he's ever seen, he knows they need a solution. Now.
The sword of peace. Myth? Reality?
They're about to find out.
Buy the ebook:
Buy the Book On Amazon
[Read more…] about Featured Post: Sword of Fire by JA Culican
This site contains affiliate links to products. We may receive a commission for purchases made through these links.