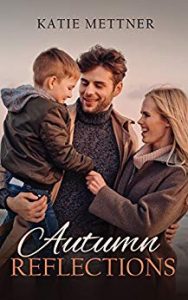 "About Autumn Reflections:
Autumn Hanson has given up on love. Her busy life as a doctor and single mom leaves her with no time for anything else. At least that's what she tells herself late at night when the loneliness is unrelenting.
Kade Franco hasn't given up on love. As the city's most eligible bachelor, he could have any woman he wants, but he's waiting for his Lois Lane. Where he doesn't expect to find her is in the beautiful hazel eyes of the new doctor in town.
A surprise visit, a service dog, and a seven-year-old boy will bring them together, but it will be up to Kade to break through Autumn's heart of steel and prove to her that love never fails.
Targeted Age Group: Adult
Written by: Katie Mettner
Buy the ebook:
Buy the Book On Amazon
This site contains affiliate links to products. We may receive a commission for purchases made through these links.