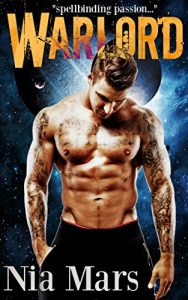 "About WARLORD:
Another day, another planet conquered. Except this time, instead of sending intergalactic warlord Lukar Xon off to the next war, the Emperor gifts him with a governorship and a princess.
Meela is the heir to a fallen kingdom. She is the conqueror's prize. But she will bow to no one. Certainly not to a barbarian! She might have to surrender her body to the beast, but she will not surrender her heart.
Let the bedroom games begin!
Targeted Age Group: 18+
Written by: Nia Mars
Buy the ebook:
Buy the Book On Amazon
—>
This site contains affiliate links to products. We may receive a commission for purchases made through these links.